______________________________________
The Lord has promised good to me...
His word my hope secures.
He will my shield and portion be
...
as long as life endures.
______________________________________
Lin
e 1: The Lo
rd has promised good to me.
Psalm 23:6 (Amp) -
Surely or only goodness, mercy, and unfailing love shall follow me all the days of my life, and through the length of my days the house of the Lord [and His presence] shall be my dwelling place.
Many times, perhaps most times, in my recent life of the the last 20 plus years, I have experience turmoil, difficulty, loss, pain and doubt. I would love to blame that on my brain injury, now called TBI, so I could have an enemy, and I would feel all warm and fuzzy knowing it was not my fault. At times, I have blamed it on my brain injury. (If you would like to read about that part of my life, and how that helped lead me to Christ, read "Diving into the Unknown, and Act of Faith."

But in the long run, I am beginning to see that it is not the hills and valleys that matter, or even the destination, which is the subject of the second line of this stanza, but in a very real way, it is about the journey. When you walk over a mountain, in the end, you are on level ground at the beginning and the end, and the journey over the mountain either built you as a person, or you complain about the effort. I complain. The holy spirit is teaching me to notice the learning instead.
For example, if you were crossing the mountains in this photograph, you might not be really pumped each day when the oxygen content in the air got smaller, the temperature got colder, the food started to run out, and your body started to fail. You might start focusing on the next step you were taking. That is how I live my life, worried about the next step. Imagine for a moment though, that you stop walking, and look around, and see what glory God has provided you. Surely there are those who could not do what you are doing, see what you are seeing, feel what you are feeling. Stop for a moment, and count the blessings, and the weight seems to become less.
I used to say, all the time, that I never noticed God working in my life at the moment that he was working in my life, but rather I would see his work when I looked back, like the poem, Footprints in the Sand by Mary Stevenson. I am now certain that "
Surely or only goodness, mercy, and unfailing love shall follow me all the days of my life," and if I slow down and notice God all around me, I will not have to question the footprints in the sand, but instead spend my time looking for the trail of goodness in my life. I have life. I have a child that out shines her father. I get to help others change their lives, because I have been given a gift. Surely God's goodness and mercy is not just following me, but leading me.
Better than that, but because of the Holy Spirit, a gift of God at Pentecost, I am dwelling in the house of the Lord already.
Line 2:
His word my hope secures.
1 Corinthians 13:13 (AMP): And so faith, hope, love abide [faith--conviction and belief respecting man's relation to God and divine things; hope--joyful and confident expectation of eternal salvation; love--true affection for God and man, growing out of God's love for and in us], these three; but the greatest of these is love.
I love reading the amplified bible, because you don't have to look up every other word, when you are confused, because they look it up and write it down for you. From 1 Corinthians, we see that HOPE has nothing to do with wishful thinking, or a projection of want into the future, but rather "confident expectation," of eternal salvation. No guess work here. If you too want some confident expectations of eternal salvation, watch this video .. and then decide.
What is really cool, is the rest of what we hope for, with confidence, is a result of our salvation. You become a child of God, and there will never be a better father than God.
Line 3:
He will my shield and portion be.
Psalm 144:2 (ESV): he is my steadfast love and my fortress,
my stronghold and my deliverer,
my shield and he in whom I take refuge, who subdues peoples under me.
Again, as a result of my salvation, God will protect me. Against what? Sometimes it is earthly enemies, sometimes powers, but always, since you have hope, confident expectation of eternal life, you are protected against the loss of your salvation. Once you are God's, you are his business, and he will guard you. The rest is covered by "all things work together for those who love the Lord, and are called according to his purpose." Why? Because of your Hope, you received faith and most importantly Love! All I have to do is learn how to and practice taking refuge within his arms. It is Hard to let go, and let God do it. Yet, he will protect you when you do.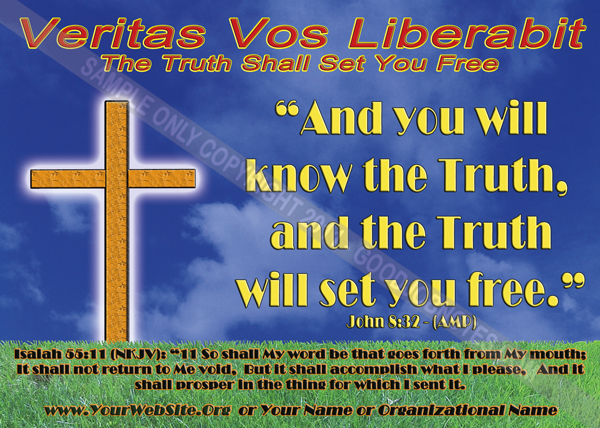 Line 4:
As Long as Life Endures.
James 4:14-15 (ESV): "
yet you do not know what tomorrow will bring. What is your life? For you are a mist that appears for a little time and then vanishes. Instead you ought to say, "If the Lord wills, we will live and do this or that."
.
For sure, we do not know what tomorrows brings, and that is hard enough for me to wrap my head around, but what we do with it is based on the will of the Lord. So here, it seems, at first glance, that John Newton is letting us know that as long as we live, God is our protector.
How long is that? Psalms tells us that 3 score plus 10 or 4 score ... 70 to 80 years.
John 3:16 tells us we will live forever. That casts a different light on this verse. God will protect us forever. That is well past Awesome.
_________________________________________________________________
Our witness statement is "Diving In - an Act of Faith," and explains where we are coming from with respect to our Faith in the Lord Jesus Christ.
A blog entry about how God interacts in our lives, and how we interact with him can be found in "Does God Serve You?"
______________________________________________________________________
If you would like more information on the Song Amazing Grace, and it's role and history in ending slavery, then follow this link: Amazing Grace: William Wilberforce and the Heroic Campaign to End Slavery